Big Tupper Ski Resort
Yes, this is www.BigTupperSkiResort.com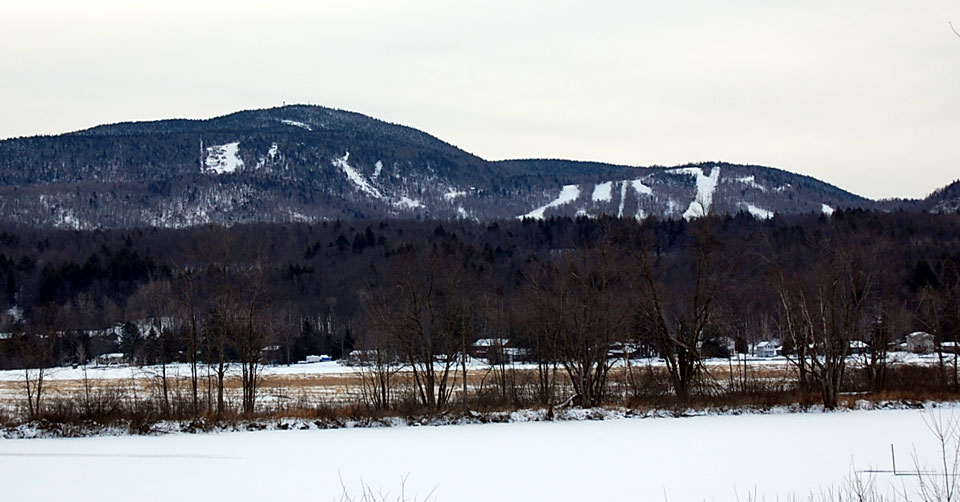 Big Tupper from Across Simonds Pond, Raquette RIver
---
Latest News, Big Tupper Ski Resort IS Open for Skiing, after Being Dormant for Ten Years
---
Attention Skiers: Local volunteers from the area, ARISE, re-opened almost half of the slopes for skiing this winter!
See the latest ARISE Big Tupper info from the dedicated locals here!
This is not the official site, the official site is this link above, use them for the current information and status!
Big Tupper Ski Resort is an old Adirondack ski slope that went belly up after years of bad weather and slackening attendance. It is a good set of up to 30 slopes and it really hurt the town's winter tourism economy when it expired about ten years ago. It is located on Mount Morris (3130' / 956m elevation) and is on the north slope so it retains the snow longer and has less ice than Whiteface Mountain. The slopes also get some lake effect snow off of Tupper Lake Lake. But some investors, who go under the name of The Adirondack Club and Resorts, have proposed to rebuild Big Tupper Ski Resort. They are running into flak from the APA, environmentalists, the town, village and locals and long time seasonal folks who don't care if Tupper Lake goes downhill as long as their family's camp is still secluded. When I searched on Yahoo on the project and "Big Tupper Ski Resort", I found nothing current and positive so I bought this url, www.BigTupperSkiResort.com, so I can get something going on my own.

---

In general I support the project. Tupper Lake suffers economically and physically in winter from lack of Big Tupper. Maybe someone can connect up some trails so cross country skiers can get to Long Lake too? This project includes plenty of fancy, expensive housing too; the real meat of their plan. But if this is going to be some gated, exclusive community for some rich downstaters who drive BMW SUVS. I might lose some enthusiasm. At least the state finally repaired and rebuilt the stretch of our NY 30 along the lake and by the entrance to the slopes and country club. Here NY 30 runs along the southeastern shore of Tupper Lake. South of there, however, the road is great the whole way to the NYS Thruway. Might as well put in a small shopping plaza in too so people won't have to drive 2.5 miles into the village for gas and coffee. Maybe they could even put in a new town beach down that way also. They have a huge state boat launch there just east of the entrance, on NY 30.




Big Tupper Ski Resort's Ski Bowl from NY 30, Site of The Adirondack Club and Resort's Project

---



NeglectedBeing Repaired Now Active Ski Slope & Lift
---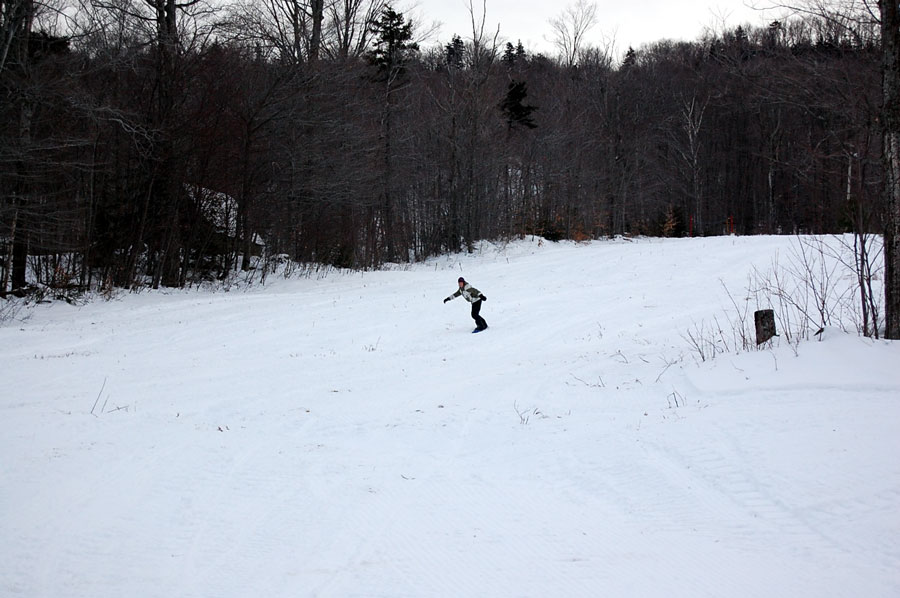 12986 Zip Code
518 Area Code

---

Faust Motel & Cabins in Tupper Lake Enjoy our Hospitality
Lowest Rates In Tupper Lake!
151 Main St., NY 3 North, Tupper Lake
cabins, rooms with a/c, cable with HBO, shaded picnic area
adjoining rooms available, near village center
5 Cabins, 10 Rooms
Phone: 518-359-9088

---

Gadway Realty

Aaron Gadway, Licensed Broker
16 W. Main St., POB 682, NY 28 & 30
Indian Lake, 12842
"Serving the Central Adirondack Region"
Phone: 518-648-0888; 800-963-3752; Fax: 518-648-0889

---

Guidos Pizzeria in Tupper Lake
Enjoy our Great Pizza, Calzones, and Fried Foods


518-359-2958


Serving the Tupper Lake, Long Lake, Piercefield in Franklin County

FREE DELIVERY IN TUPPER LAKE!

On any size order!
Fresh Dough Made Daily! Delicious Handthrown Pizzas

---

CBNA Insurance Agency

(Formerly Camil G Maroun Jr. Insurance Agency)


117 Park Street, NY 30, Tupper Lake
& Covering your total insurance needs - Auto, Home, Business, Life And Group Health
As an independent full service NY insurance agency our duty is to our clients, not the insurance companies. As your insurance agents, it is our responsibility to provide YOU the best service and the best coverage, at the best possible price.
Phone: 518-359-3329 Fax: 518-359-7198 Email

---

---

---

Skyline Ice Cream Enjoy our Hospitality
1976 Route 30 (Moody Road), a mile south of Park Street,Tupper Lake
Homemade Soft Serve Ice Cream - Gelato - Sorbet - Yogurt - Ice Cream Cakes
We server Broaster Fried Chicken that is great tasting and low calorie
Gyro, and Skyline's Famous Homemade Michigan Hot Dogs
7 Days a Week, 12:00 PM - 9:00 PM
Phone: 518-359-7288